From generation to generation,
the SR Artefacts Silversmiths,
Legacy

blossoms gloriously.
You are always at the centre of every silver
Creation

at
SR Artefacts Silversmiths.
At SR Artefacts Silversmiths, our
Designs

tell your story.
Classic

and

Contemporary

marry effortlessly at SR Artefacts Silversmiths.
We express your
Emotions

through our exquisite silver creations.
We complement your
Celebrations

and create to celebrate with you.
SR Artefacts Silversmiths, is the silver lining for your
Memories
Episode is widely heralded as the pioneer in artistic innovation in silverware in India, with unparalleled benchmarks of quality. The brand showcases an exclusive repertoire of over 10,000 designs in 92.5 percent guaranteed silver and silver-plated products.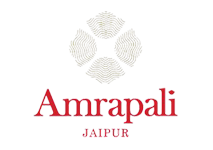 We are proud to represent Amrapali, Jaipur in Mumbai. Renowned for it's magnificent pieces and rare craftsmanship. Amrapali harmonizes classical traditions, with modern interpretations of ancient asthetic and techniques.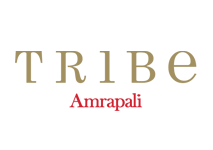 Combining the essence of the mother brand with the experimental design philosophy, Tribe Amrapali started as an e-store in 2013 and has gradually expanded itself in subsequent years. Tribe Amrapali has boutiques in three Indian cities and the tradition of blending honoured heritage with modern influences continues.
We are affiliated with – Robbe & Berking, silverware manufactures dating back to 1874. They are World Renowned German based manufacturer of sterling silver and silver plated cutlery. Robbe and Berking strikes a stunning balance between sophistication and allure. The meticulously designed silverware is designed to add that extra charm to your abode.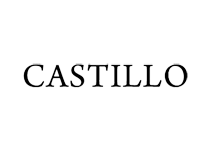 SR Artefacts Silversmiths, also exclusively imports custom-made silver and porcelain designer-ware from Mexico, created by world renowned sculptors Wolmar and Emilia Castillo. For years, the Castillo family has created objects d'art for heads of state, with their works being available only in handpicked high-end stores. The two acclaimed designers jointly created a collection for SR Artefacts ~ Silversmiths, especially to meet the requirements of the premium Indian customer.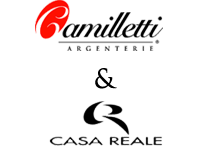 Casa Reale and Camilletti Argenterie both represent the Italian experience. The two companies, owned and managed by the same team, focus to offer something special to their customers. This is the reason why all products in catalogue are entirely made in Italy.